Acne
Avoid scarring and other damage to your skin— let us help you manage your acne.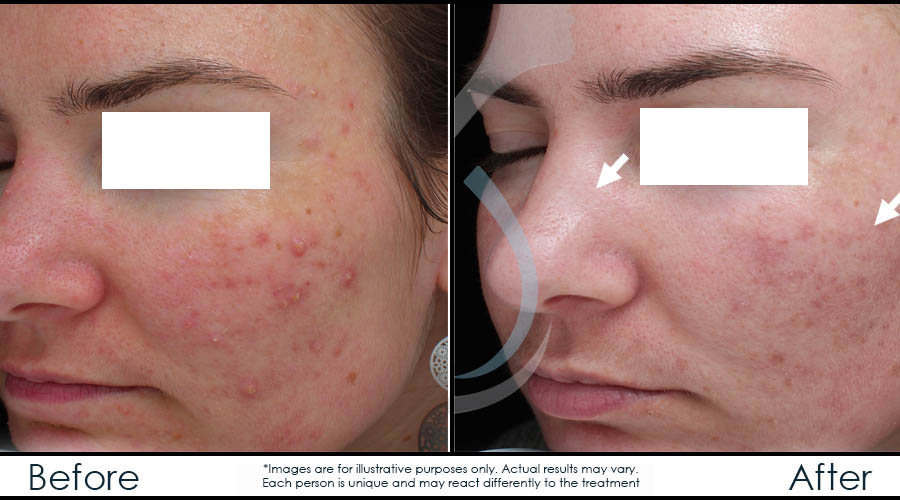 Our Approach to Treating Acne
Skin consultation and analysis using 3D photos, allowing us to see what is hidden underneath your skin.
Proposal of an effective treatment plan adapted to the severity of your acne.
Beginning of treatments with several follow-ups to ensure their effectiveness.
Acne is a skin condition that affects most teens during puberty. We have all known people around us who have had a few pimples and others who have been affected more seriously. Acne can affect self-esteem and when left untreated, it can leave permanent scars. Although it usually appears during puberty, acne can start, continue or even recur in adulthood. 80% of adult acne cases are present in women.
The appearance of acne occurs when there is an over-production of sebum in the sebaceous glands which clogs the pores. We all have bacteria on our skin. Some of them love the fatty medium caused by this excess of sebum and will start to multiply, causing inflammation of the follicles visible in the form of red pimples. Acne can also take different forms:
Blackheads
Whiteheads
Papules
Pustules
Nodules
Our Solution
Often, people's first reaction is to try to find a low-cost solution on their own. This may include buying products online or at the pharmacy, however, these products often give very little results. Others may try to use make-up to camouflage the acne. Often times this worsens the situation due to the plugging of the follicle openings from the outside, leading to the accumulation of sebum. Others may believe that nothing can be done and let their acne deteriorate, risking leaving permanent scars on their face.
At Infinium Clinic, we understand this problem well, as it is one of our specialties. Avoid wasting your money and your time. We can offer you real solutions, in addition to treatments and products that are not offered in the public health care system. Our solutions are effective and customized to each person's needs. Treatment plans may include the use of drug products, technologies and/or prescription drugs.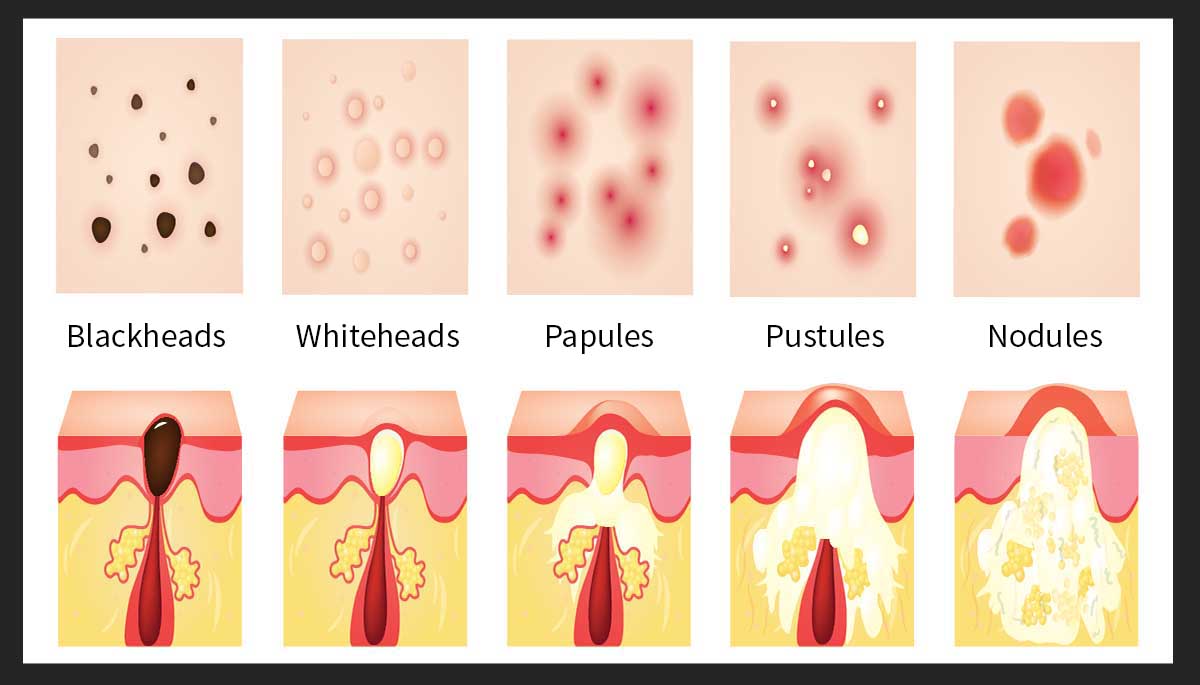 Causes of Acne
Hormonal fluctuations related to puberty
Hormonal fluctuations related to a women's menstrual cycle
Certain drugs or hormones can induce the appearance of acne
Inflammation of the follicles caused by bacteria when the amount of sebum produced is high
The thickness of the epidermis or the walls of the canals which prevent sebum from flowing to the surface of the skin
Certain cosmetic and make-up products that clog the pores of the skin
Profuse sweating or frequent rubbing of the same area
Example of solutions offered to treat acne