Intense Pulsed Light / Photo Rejuvenation
Helps to reduce sun damage such as sun spots. IPL is the best treatment for redness.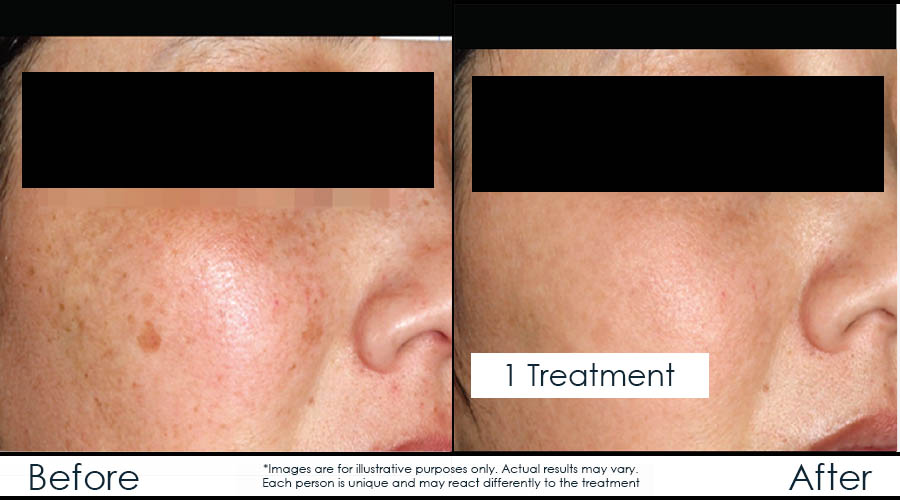 Intense Pulsed Light / Photo Rejuvenation
Intense Pulsed Light (IPL) helps improve skin color and redness in the dermis
Medical grade and delivers exceptional results
More than 20 skin conditions can be corrected by using IPL
What Is IPL?
Pulsed light, commonly called IPL (Intense Pulsed Light) or photo rejuvenation, is a technology used regularly in the field of medico-aesthetics. Unlike single laser light, IPL contains several lights allowing it to target several different skin conditions.
It targets the blood and the melanin, which makes it ideal for treating redness and sunspots. It can also be used for hair removal however, laser is still much more efficient than IPL for this.
The advantage of this technology is that IPL light penetrates the skin and warms the tissues. This warming stimulates skin collagen production. Often referred to as photorejuvenation, several different skin conditions can be treated simultaneously.
Intense Pulsed Light (IPL)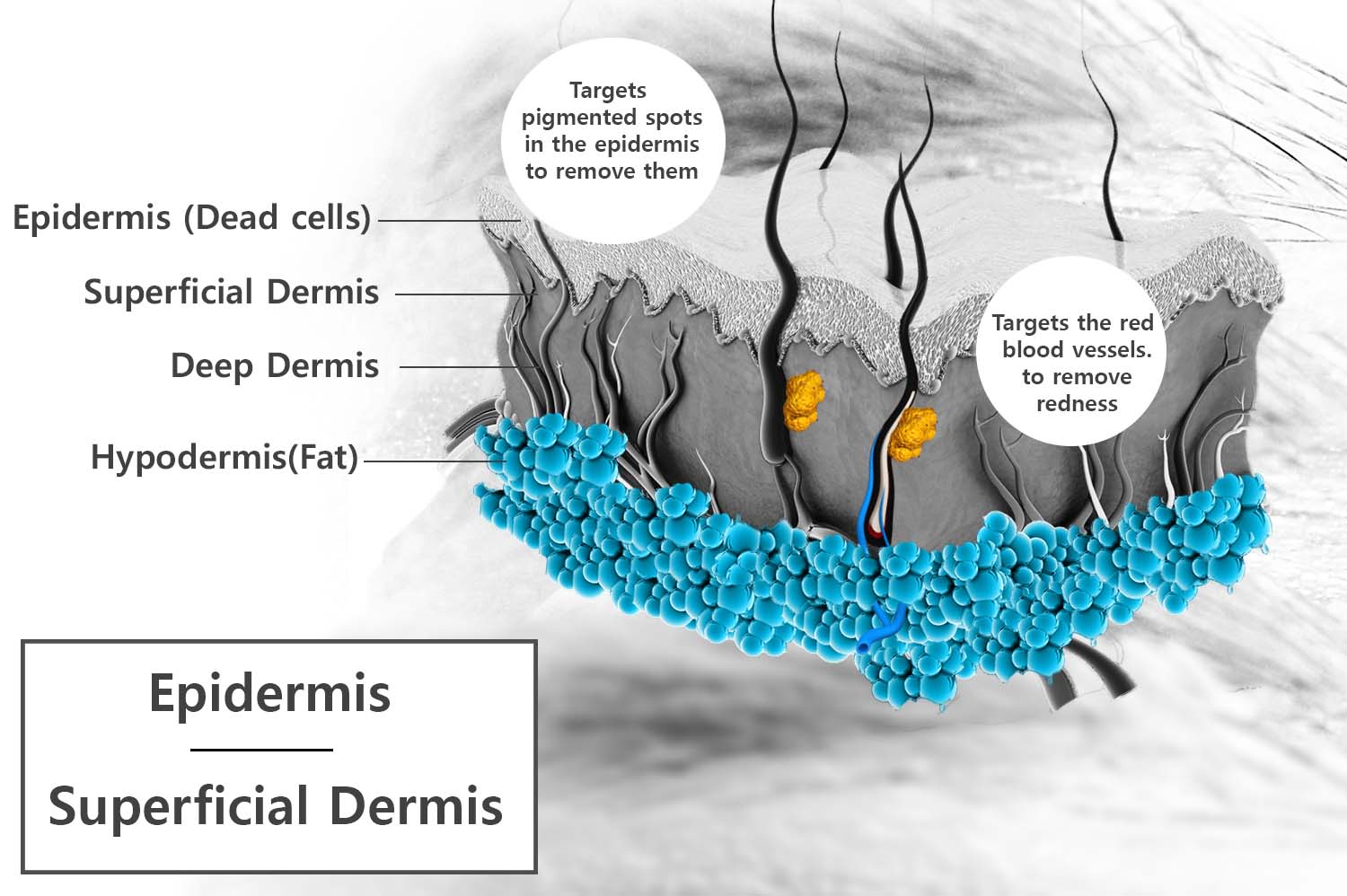 IPL Treatable Areas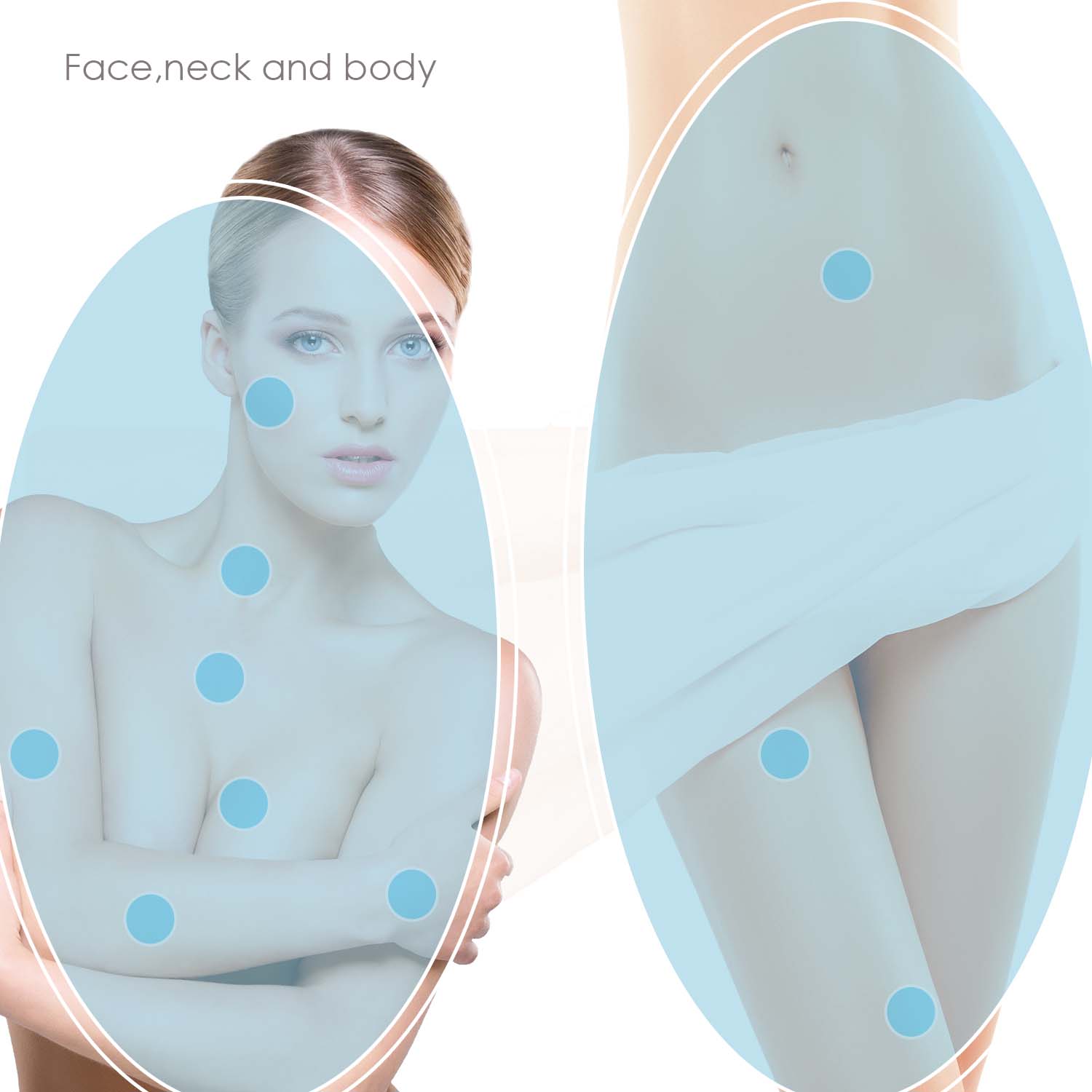 Possible IPL Treatments
Photo rejuvenation
Make your face glow
Improve a dull or uneven skin tone
Rosacea
Superficial telangiectasia
Deep telangiectasia
Truncular telangiectasia
Vascular lesions
Hemangiomas
Angioms plans
Angioma
Stellar angiomas
Ephelids (freckles)
Pigmented epidermal lesions
Hyperpigmentation
Inflammatory scars
Red stretch marks
An IPL Session In Detail?
Personalized Evaluation
At Infinium, we want to get to know you personally before your first treatment. Each person is unique and deserves a personalized assessment. Everyone has different expectations and needs so it is essential we advise you on the best possible treatment and cost estimate.
Taking of Photographs
It is important to take a picture before and after the treatment. Taking pictures allows us to correctly visualize the areas to be treated. In addition, it is the most effective way for you to see the results. At Infinium, your satisfaction is our priority.
Treatment
In order to optimize the penetration of the light, our specialist applies a thin layer of gel to the entire treatment area.  Each zone is treated with fast powerful light flashes.  The number of pulses can be repeated until the desired result is achieved.
During the treatment, you may feel a little bit of heat. That is why we cool your face after each pass to make the treatment as comfortable as possible. At the end of the treatment, we will apply a moisturizing cream and sunscreen.
After Treatment
The treated areas will be red. There may be bruising, inflammation and brown spots which is normal; this means that the treatment is working.
The Following Days
It will take a few days before you begin to see a difference. It may take 1 to 2 weeks in some cases for the lesions to start to disappear. Treatment results include a more even complexion, less obvious redness and brown spots that have lightened or disappeared. It is necessary to apply the products supplied by the clinic as well as sunscreen for the next few weeks.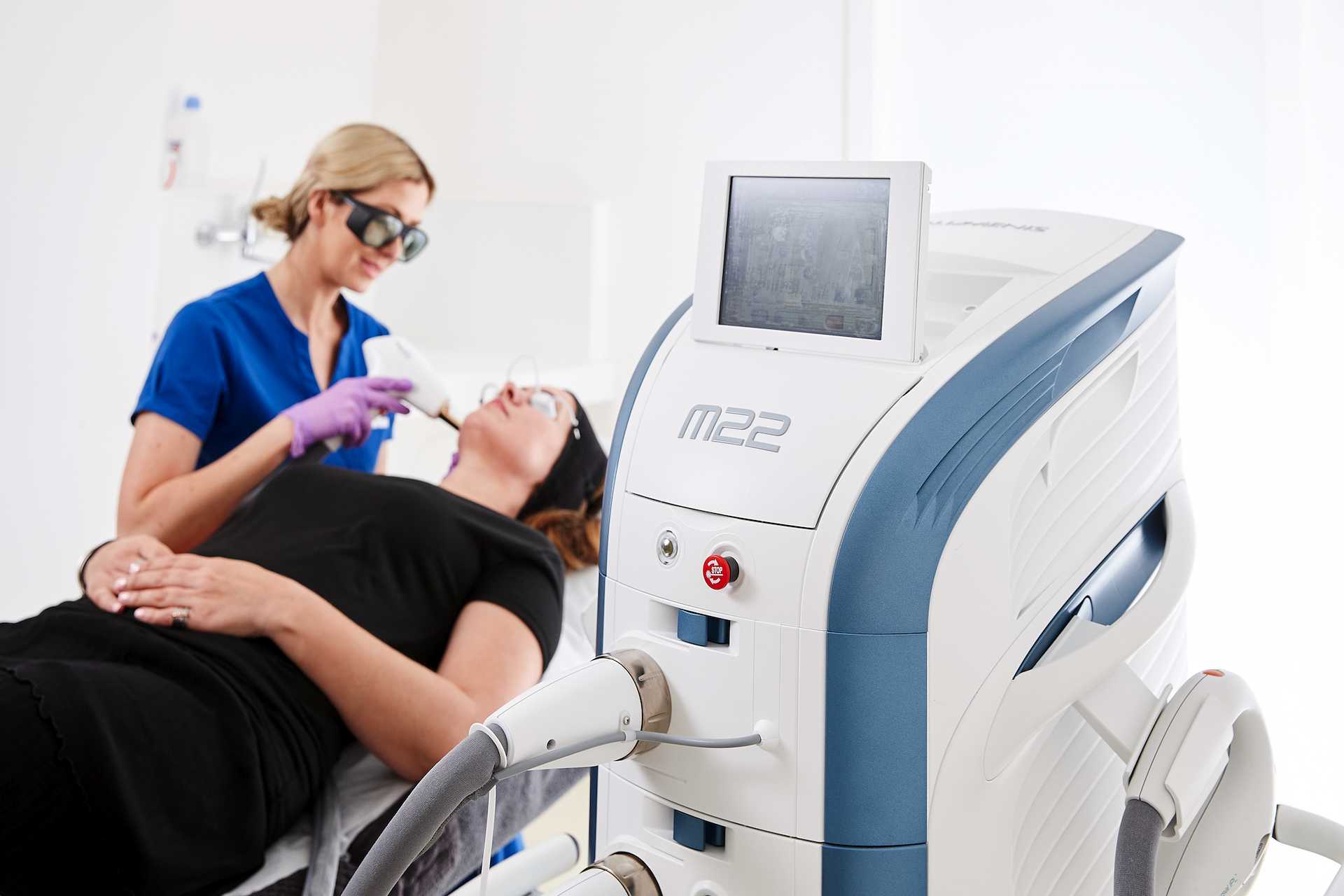 Why Choose Infinium Clinic?
Our Consultation
Here at infinium, every consultation is done with a complete skin analysis and in-depth detail. With the help of a 3 step program, we will create a unique treatment plan for you. We are proud to offer you the best technologies and treatments available in today's market.
To provide you with the best treatment options that respect your budget. We promise to offer you the absolute best options for you.
Our Technologies
Our team of professionals are aware that it is impossible to treat all skin conditions with just one technology. This is why we have acquired over 40 technologies, to make sure you experience better services and results.
Safety
All of our machines are safe, approved and regulated by Health Canada and supported by studies. Our team uses the safest techniques during the injections of neuromodulators and fillers.
Our Modern Clinic
In the beauty industry, the best results depend on the machines that are used and also on the experts. Today, technologies and techniques evolve extremely fast. To improve our services and results, we use the most advanced and modern machines on today's market.
As well as our software system, confidentiality is a top priority of ours to make sure your personal information is kept safe. After every treatment, we are always here to answer your questions, inside and outside office hours.
Our Team of Experts
We believe you deserve to be taken care of. You will be greeted and treated exclusively by our professional team of doctors and nurses that are specialized in medical aesthetics.
Our Therapeutic Protocols
Here at infinium, we believe that getting good results shouldn't depend on just on treatment. Depending on the problems identified during your facial analysis, we will offer you a combination of multiple treatments. It is possible to combine technologies with injections, pharmaceutical skin care and oral medication. All while aiming for the best results possible.
Our Services
We at infinium are proud to offer you the experience of a lifetime. Guaranteed with the best services in the region.
Your Satisfaction
Here at infinium, your satisfaction is our top priority. We ensure you that we will take our time to listen to your questions and follow up with you, every step of the way.