Warts
Warts are caused by the human papillomavirus. At Infinium, we specialize in the removal of skin lesions.
Post-Treatment Wart Results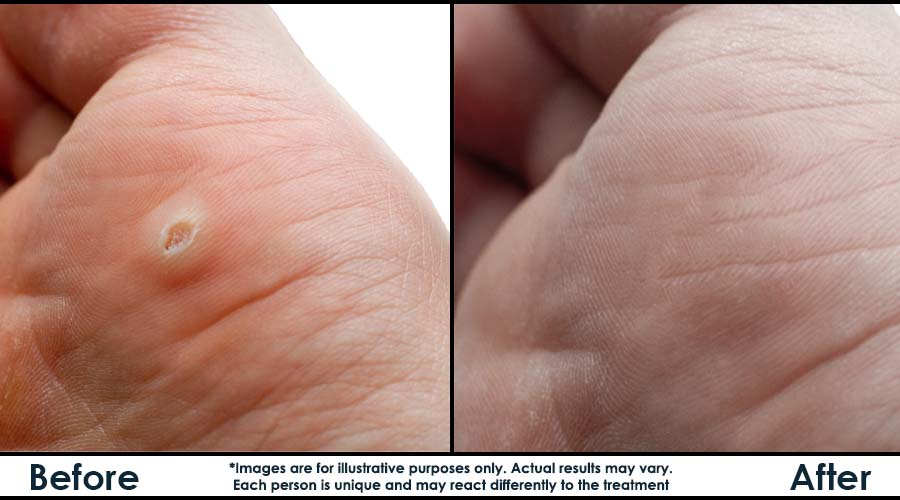 Our Approach to Treating Warts
Consultation and analysis of the lesion.
Determine the appropriate treatment plan.
Wart removal. May require touch-ups for a full treatment.
A wart is a small, well-defined outgrowth of the skin that forms in the epidermis (first layer of the skin). It can appear on any part of the body, but it is most often found on the hands, feet and face.
The culprit is a virus called human papilloma (HPV). It finds refuge in the cells of the epidermis and pushes the virus to multiply in an abnormal manner, which leads to the formation of a bump that is rough in appearance. There are several kinds of warts depending on the type of virus caught.
A wart is very contagious and it can spread quite easily by direct contact or through objects. The HPV virus can survive more than 7 days on inert surfaces. It is introduced by micro-cracks in the skin which may be invisible to the naked eye. Once infected, if the immune system cannot detect or eliminate it; it can take a while to appear. A wart can become tender or painful over time. Children and adolescents are the most affected by warts. It is for this reason that it may be best to get rid of warts. Often, they end up disappearing by themselves over the years.
Common wart: It is found at the knees, elbows, feet, toes, hands and fingers. It takes the form of a rough bump and is of a greyish color or one that is similar to that of the skin.
Plantar wart: It is found at the level of the soles of the feet. May be painful.
Filiform wart: It is found around the mouth and eyes.
Digital wart: It is found on the scalp. They are often many present in the same place.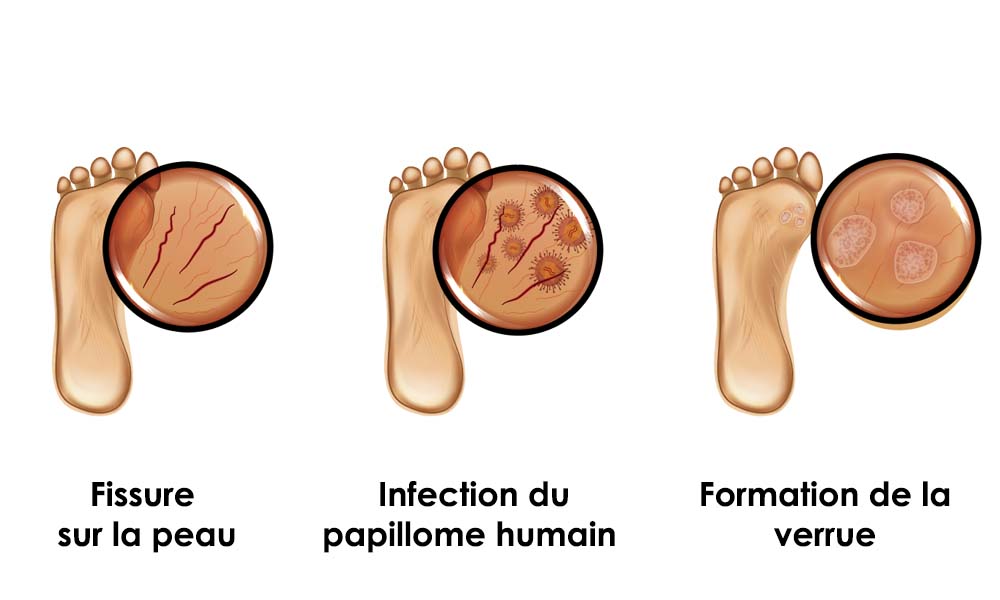 Our Approach
Clinical exam
Diagnosis
Extraction of the wart
Example of solutions offered to treat warts