Injection of Varicose Veins
We treat all type of veins. Doppler ultrasound examinations performed by our doctor during your first evaluation.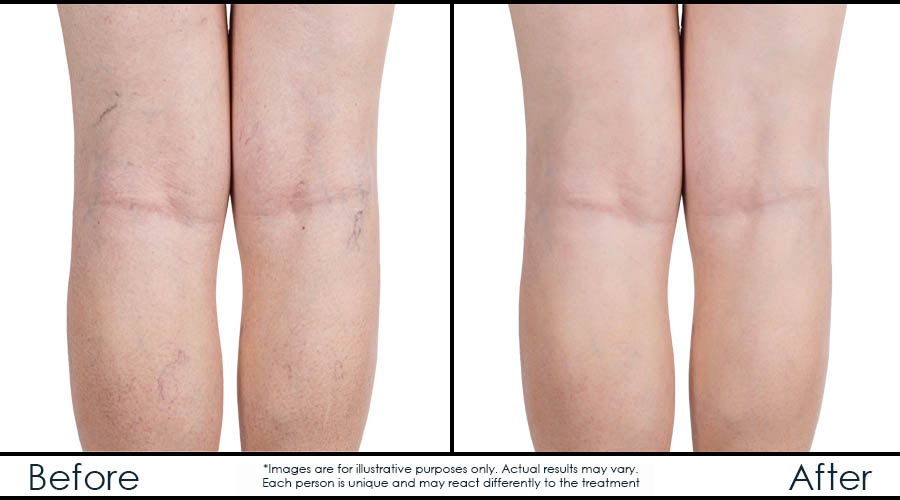 Injection of Varicose Veins
Effectively treats large leg veins and small leg veins (spider veins)
Treatment of large varicose veins not visible to the eye
Use of sclerotherapy techniques to treat varicose veins
Long-term results
What is Sclerotherapy ?
Sclerotherapy is a micro-injection technique for treating varicose veins. The treatment involves injecting a sterile (sclerosing) solution into small, medium or deep veins. The solution irritates the lining of the vein to make it disappear. Several small veins can be treated at each session. For the treatment of deep veins, the injection is carried out using an ultrasound machine that allows them to be visualized. It is important to treat deep veins, since most of the time they are responsible for those we see on the surface.
Injection of Varicose Veins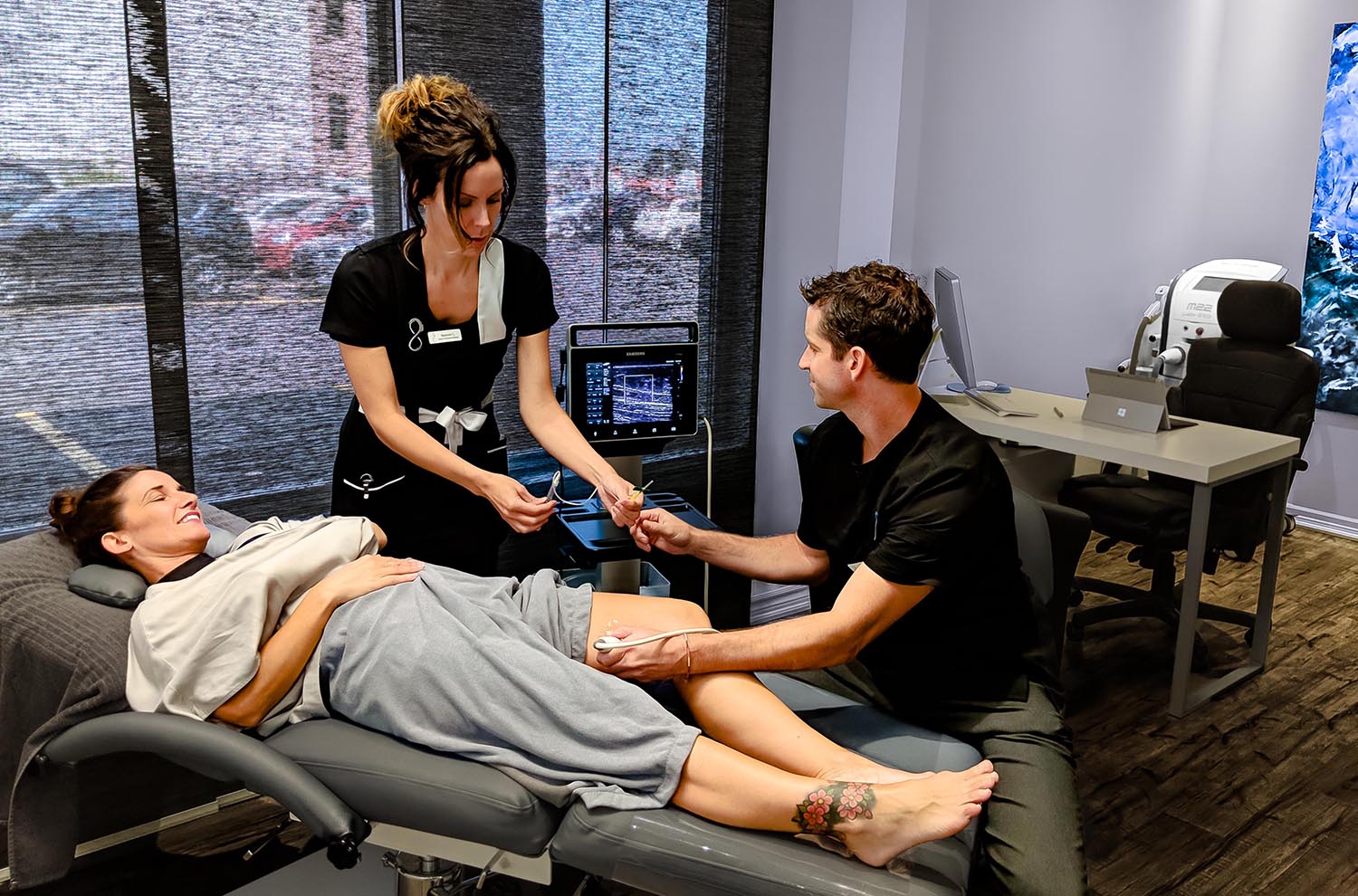 Sclerotherapy Treatable Areas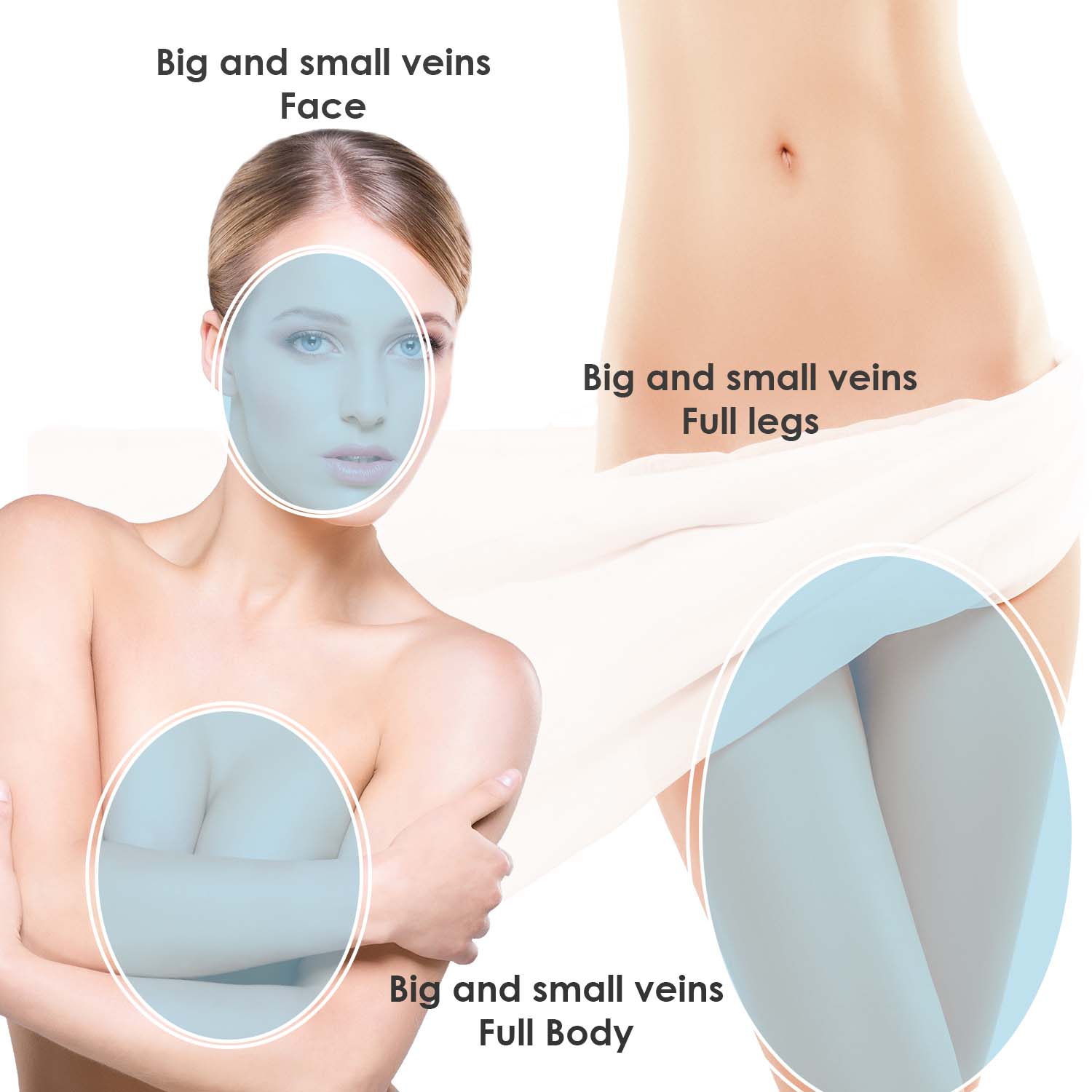 What Causes Varicose Veins ?
Varicose veins are a degenerative disease of the venous system. This disease affects the strength of the vein wall with associated valvular dysfunction. This results in a reverse flow (reflux) in affected areas of the superficial venous system of the legs. Valves prevent blood from flowing backward. The role of the veins is to return blood to the heart. Unlike arteries, they do not have a muscular envelope that can actually push blood. Therefore, when a venous valve is defective, blood pools and dilates the vein bringing it closer to the surface. This is when varicose veins begin to appear.
The problem usually originates in the great saphenous vein. This is a large vein found in each leg which, despite its size, is not very important in the overall circulation of blood flow through the legs. The great saphenous vein primarily functions to drain surface veins and is often implicated in the appearance of varicose veins. Before treatment, it is always important to check both great saphenous veins to make sure they are working properly since they are responsible for the appearance of surface veins. It may be necessary to treat them in order to solve the problem. Without this, even if varicose veins are treated, they will come back.
An ultrasonic evaluation will be performed by a doctor to find out if the great saphenous veins are functioning properly. Keep in mind, the great saphenous vein is not always involved in the appearance of varicose veins.
Without treatment, varicose veins can lead to chronic inflammation resulting in venous insufficiency.
This is characterized by heavy legs, swollen ankles, itchiness, and pain. In rare cases, ulcers may appear.
A Sclerotherapy Session in Detail
PERSONALIZED EVALUATION BY A PHLEBOLOGIST
During this assessment, the doctor will examine your legs to determine the cause of your varicose veins.  The great saphenous veins (deep leg veins) can be evaluated, if necessary, with an ultrasound.
DIAGNOSIS AND TREATMENT PLAN
Once you have a diagnosis, a treatment plan will be formulated. You can check with your insurer to find out if the costs will be covered.
TREATMENT
If superficial veins visible to the naked eye are affected, we will simply inject the veins directly with a sclerosing agent.
For deeper veins, it is necessary to perform the injections guided by an ultrasound.
You may feel a burning sensation; this will only last a few seconds. The majority of patients say that sclerotherapy is less painful than they feared.
AFTER A SCLEROTHERAPY TREATMENT
Sclerotherapy rarely causes side effects, you may feel however a very mild pain. On the other hand, if the pain felt remains constant, it is important for you to immediately inform us.
Walking is strongly recommended shortly after treatment. Any other sport should be avoided 2 to 3 days after treatment.
Wearing socks is strongly recommended and remains mandatory after the treatment of large varicose veins.
It is necessary to have another appointment scheduled within the following weeks or as recommended by your doctor. Multiple treatments will be necessary to obtain the best results.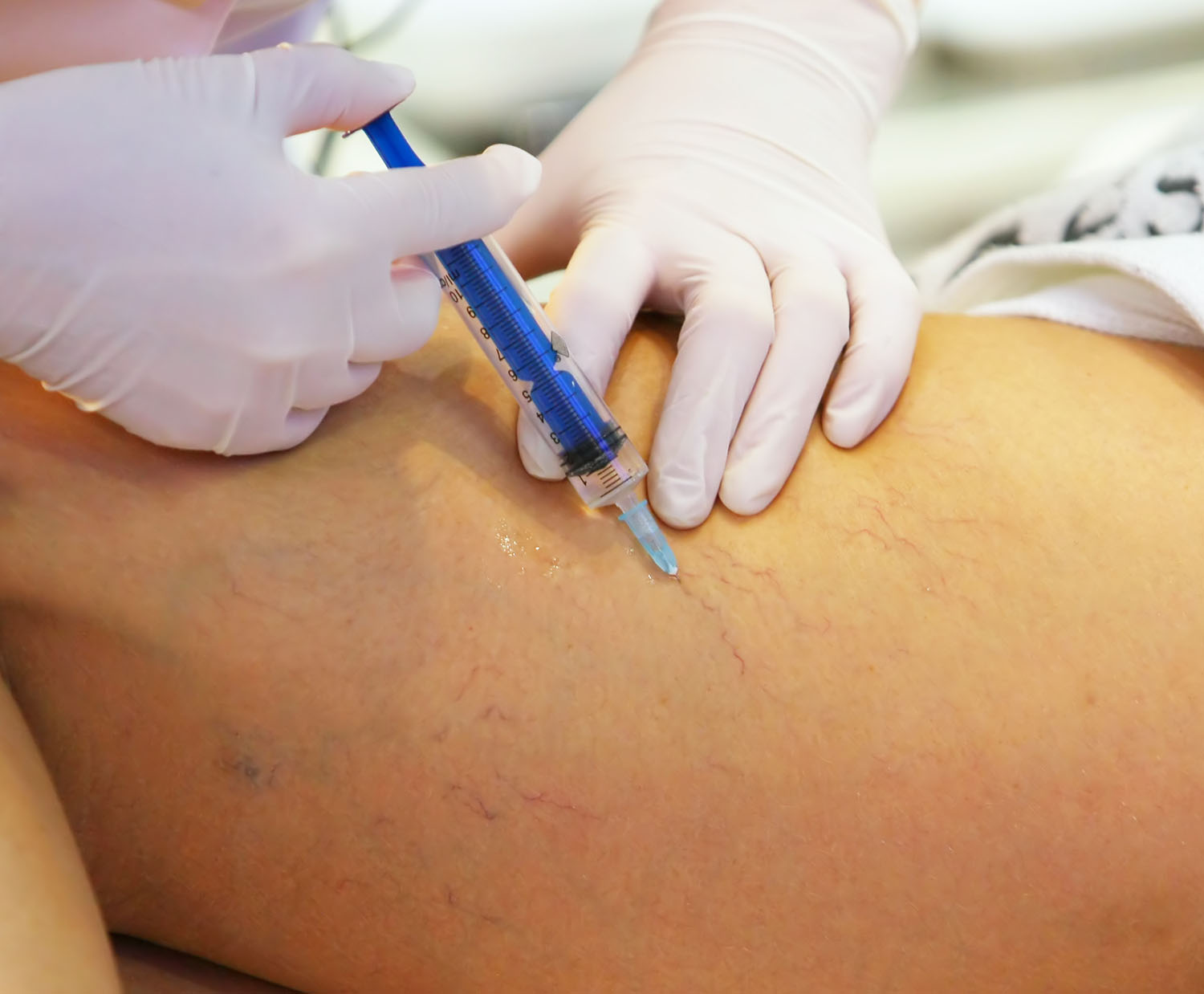 Why Infinium Clinic?
Our Consultation
Here at Infinium, each consultation consists of a complete skin analysis done with in-depth detail. With the help of our 3 step program, a unique treatment plan is designed especially for you! We are proud to offer you the best technologies and treatments available in today's market.
We aim to provide you with the best treatment options that respect your budget. We promise to offer the best options made specifically for you.
Our Technologies
Our team of professionals is aware that it is impossible to treat all skin conditions with just one technology. This is why we have acquired over 40 technologies to ensure that you experience the best services and results.
Safety
All of our machines are approved and regulated by Health Canada and supported by studies. Our team uses the safest techniques during the injections of neuromodulators and fillers.
Our Modern Clinic
Within the beauty industry, the best results depend not only on the experts but also on the machines that are used. Today, technologies and techniques evolve extremely fast. To improve our services and results, we use the most advanced and modern machines in today's market.
We respect your privacy. Through the use of our software system we make sure that your personal information is kept safe. After every treatment, we are always here to answer any questions that you may have, both inside and outside of office hours.
Our Team of Experts
We believe that you deserve to be taken care of. You will be both greeted and treated exclusively by our professional team of doctors and nurses that are specialized in medical aesthetics.
Our Therapeutic Protocols
Here at Infinium, we believe that getting good results shouldn't be dependent on just one treatment. Based on the problems identified during your facial analysis, we will offer you a combination of multiple treatments that best suit your needs to provide you with the best possible results. It is possible to combine technologies with injections, pharmaceutical skincare and oral medication.
Our Services
We at Infinium are proud to offer you the experience of a lifetime. We pride ourselves in providing some of the best services in the region.
Your Satisfaction
Here at infinium, your satisfaction is our top priority. We ensure you that we will take our time to listen to your questions and follow up with you. We strive to provide excellent service every step of the way.