Micro Laser Peel
Refresh Your Skin with Microlaser Peel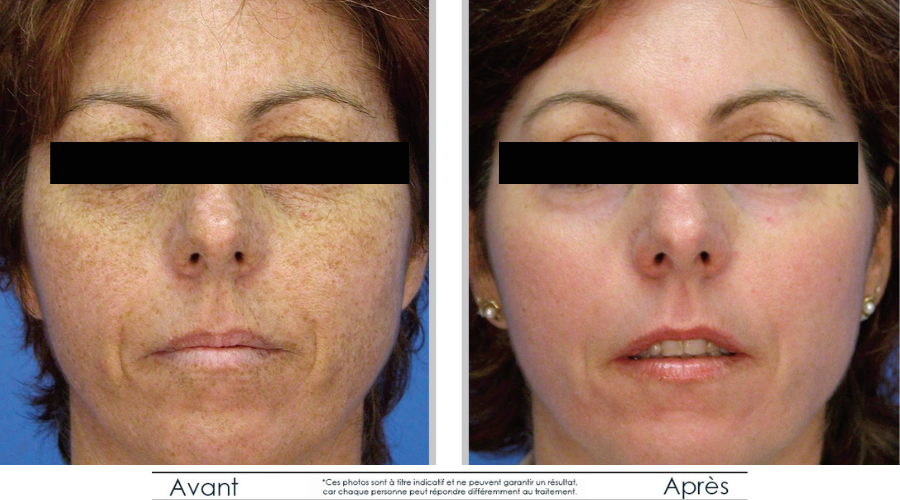 Micro Laser Peel
Exfoliates the upper layers of the skin to boost cell renewal
Reduces brown spots and freckles
Reduces sun damage
Ideal for improving the complexion of the skin
What is the Micro Laser Peel ?
Micro Laser Peel™ is an excellent option for those seeking superior results compared to microdermabrasion and superficial chemical peels. The treatment consists of vaporizing the superficial layers of the epidermis with high precision. Usually, the thickness of the epidermis is around 100 microns. With Micro Laser Peel, it is possible to achieve treatments between 10 and 50 microns, or even more depending on the condition being treated. The goal is to obtain excellent results within a short recovery time. It treats sun damage, superficial acne scars, pigment spots, freckles and keratoses, and renews the epidermis for a more even skin tone. It can be used safely on the face, neck, hands, shoulders and chest.
In comparison, microdermabrasion treats the stratum corneum, which measures 10 microns on average. Superficial peels such as glycolic acid 30%, salicylic acid or mandelic acid treat up to 10 or 20 microns deep. The results obtained are much better with the Micro Laser Peel and can last several months compared to microdermabrasion or superficial peels, which last a few weeks. You can expect to have smoother and fresher-looking skin. A significant change will be noticeable within the first week. However, you should plan on taking a long weekend for the skin to heal.
Permet de traiter l'épiderme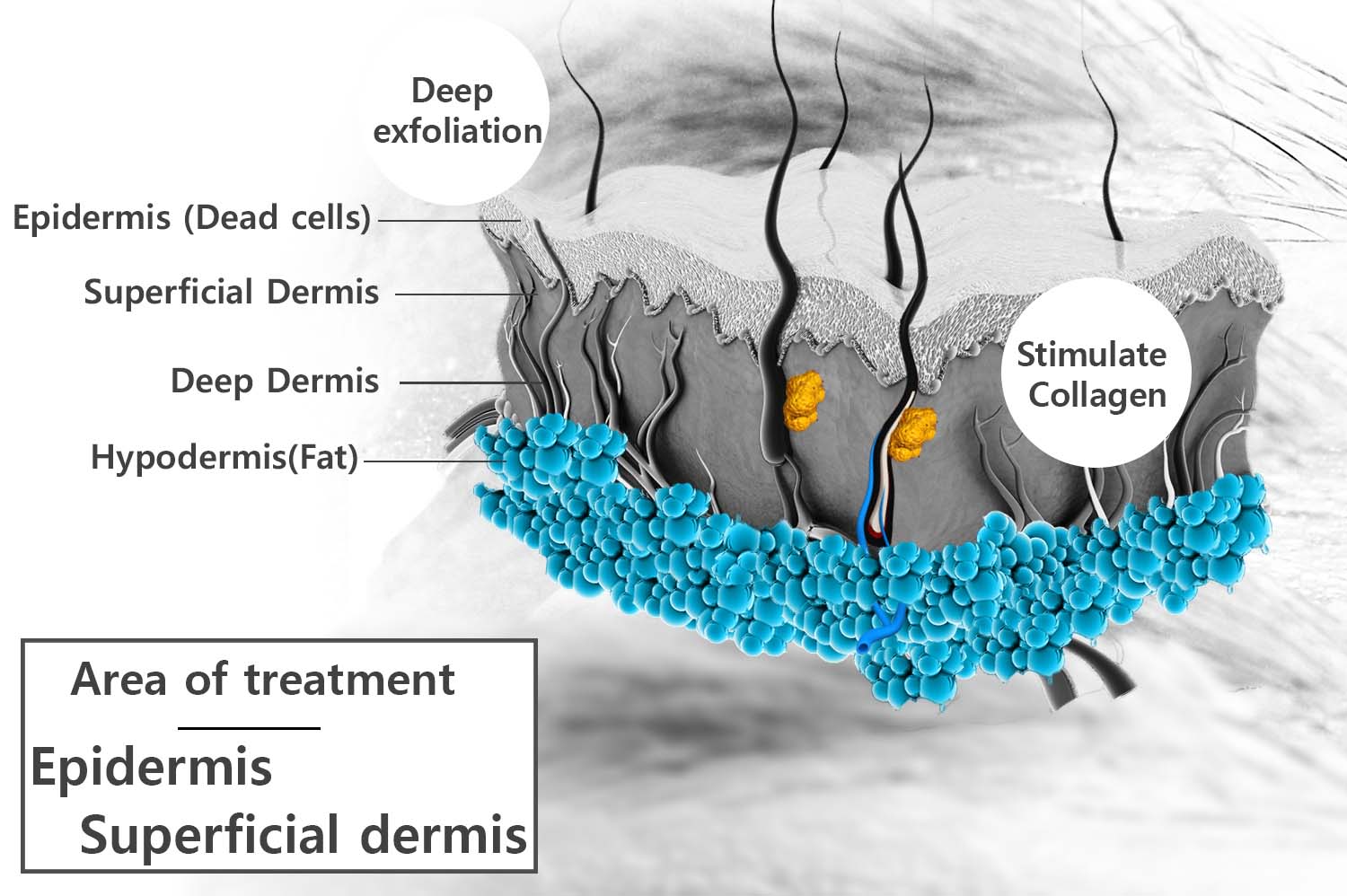 Areas of use of the Micro Laser Peel treatment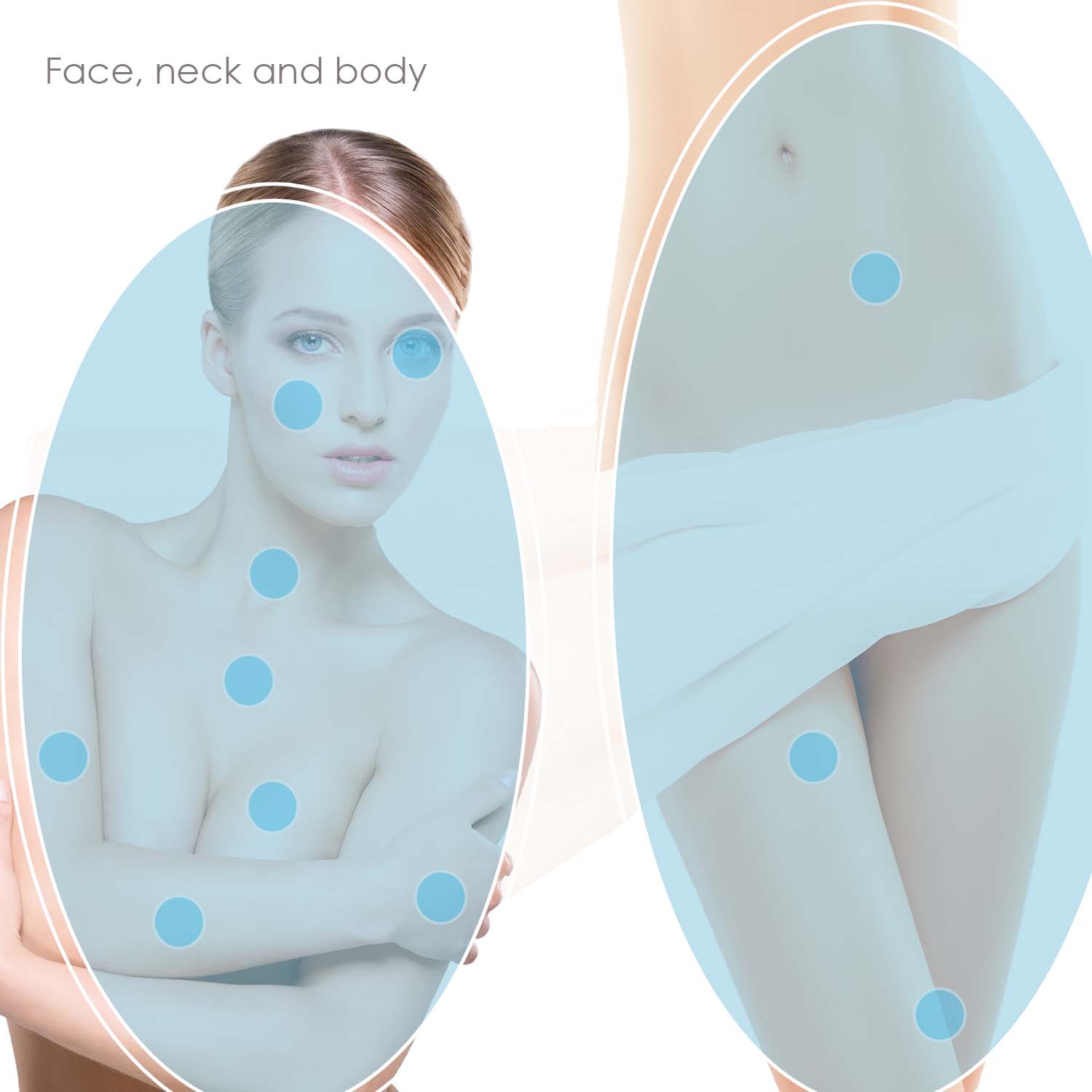 The use of Micro Laser Peel and its effects on the skin.
Micro Laser Peel precisely targets the signs of aging in the skin. Here are some examples of what it is able to treat :
Age spots
Sun damage
Pigmentation problems
Enlarged pores
Skin glow
How does a Micro Laser Peel session work?
Personalized Evaluation
At Infinium, we want to get to know you personally before your first treatment. Each person is unique and deserves a personalized assessment. Everyone has different expectations and needs so it is essential we advise you on the best possible treatment and cost estimate.
Taking of Photographs
It is important to take a picture before and after the treatment. Taking pictures allows us to correctly visualize the areas to be treated. In addition, it is the most effective way for you to see the results. At Infinium, your satisfaction is our priority.
In addition to traditional photography, we can offer you 3D imaging to provide an even more comprehensive view of your progress.
The treatment
A topical anesthetic will be applied to the treatment area to ensure your comfort during the Micro Laser Peel procedure. While the treatment is generally tolerable, you may experience a slight sensation of heat as the laser targets your skin. If you have concerns about discomfort, you may also choose to take acetaminophen or ibuprofen before the procedure. The Micro Laser Peel procedure typically takes less than 30 minutes to complete, depending on the size or number of areas targeted.
After the treatment
After the Micro Laser Peel procedure, you may feel an intense sensation of heat and experience some redness and slight swelling. However, these side effects will subside within two to three days. Mineral makeup can be used after three days to conceal any remaining redness.
The days following the treatment
The treated skin will renew within the first 48 hours, and full healing will be achieved within three to five days. To speed up recovery and provide a barrier for your sensitive skin while it heals, we recommend using post-treatment creams. Additionally, it's crucial to use sunscreen daily after the procedure and avoid prolonged sun exposure, such as tanning, for at least one month.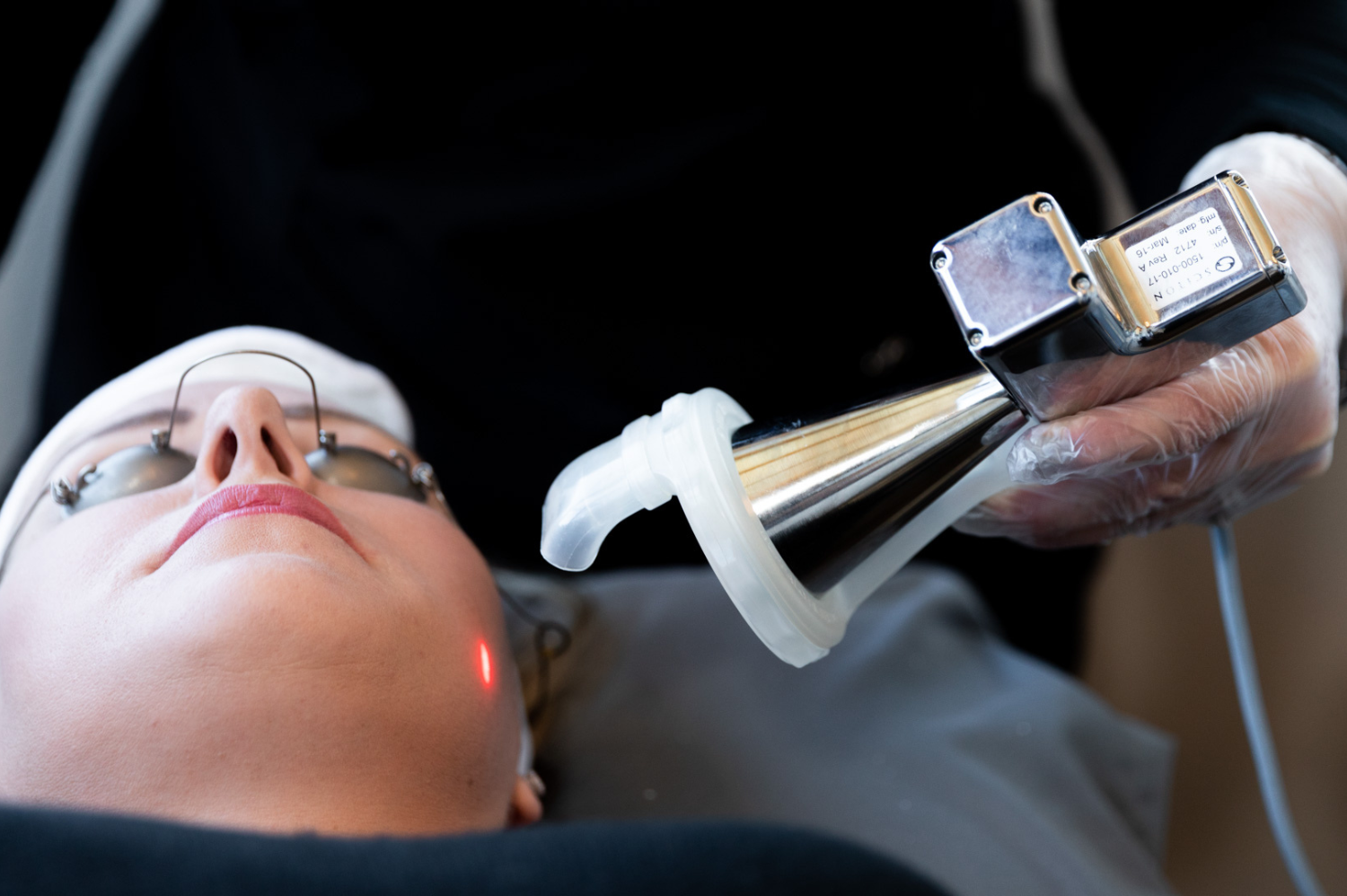 Why choose Infinium Clinic ?
Our Consultations
At Infinium, each consultation includes a complete skin analysis and detailed explanations. We can develop a comprehensive treatment plan with our 3 steps to success.
What people love most is our understanding of all the medical technologies and treatments available on the market. We will give you the best options available for all of your skin problems. Your expectations and your budget will always be respected.
Our Technology
At Infinium, we recognize that it is impossible to treat all skin conditions with one technology. That is why we have more than 40 technologies to better serve you. We make sure that you get the best possible results.

Safety
All of our devices are approved by Health Canada and supported by studies. We only use secure technologies.
Our expert injectors use the safest techniques when injecting neuromodulators and fillers.
After a treatment, it is always possible to reach us, even outside opening hours.
Modern Clinic
In the beauty industry, results depend on the technologies used, as well as the techniques used. Technologies evolve very quickly and so do techniques. In order to give you the best results, we use the most advanced and modern technologies on the market.
Our Team
Since you deserve the best team there is, you will be treated exclusively by doctors and nurses specializing in medical aesthetics.
Our Therapeutic Protocols
We believe that getting good results doesn't just depend on one treatment. During the complete analysis of your face, depending on the problem identified, we will be able to offer you a combination of treatments if necessary. Indeed, it is possible to combine technologies with injections, pharmaceutical skin care or taking oral medications. Always with the aim of obtaining the best possible results.
Our Services
If service is important to you, then you've come to the right place.
Your Satisfaction
Your satisfaction is our number one priority. We will listen to your needs and be with you every step of the way.