Chin Volume
Adding volume to the chin can help you achieve a more balanced facial profile or restore volume that's been lost due to aging.
Chin Volume Restoration Results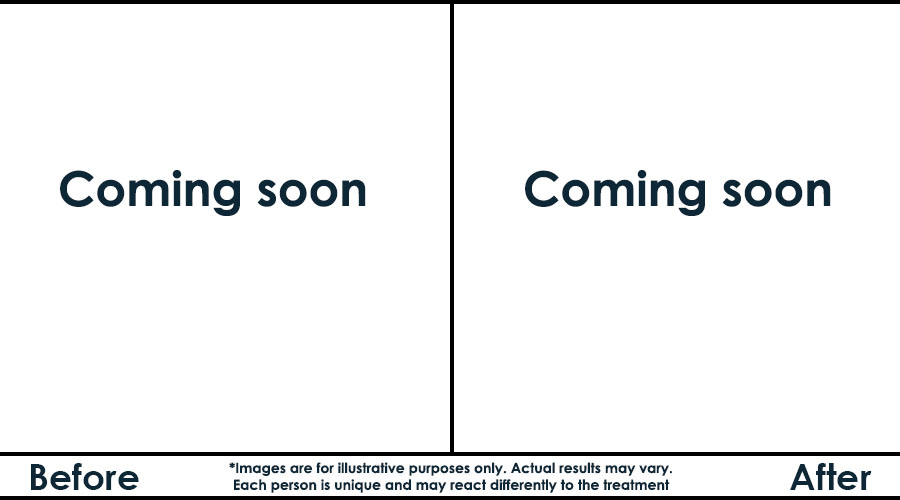 Our Approach to Chin Definition
An initial consultation to better understand your expectations and desires 
Establish the projected volume of the chin to be achieved
Treatments with follow-ups to make sure that you achieve your desired look
The chin is an aesthetic unit comprising of the nose, lips and cheeks. The balance of this unit depends on the alignment of the chin. If the chin is recessed, receding or small in size, it can affect the harmony of the entire face. In addition, it may not provide enough structure to create a visual distinction between the face and the neck and may also make your nose appear larger. Increasing the volume of the chin can bring an aesthetic balance to the facial features.
For those who are not satisfied with the lateral projection of their face, because the chin rolls inward, know that it is possible to correct it with hyaluronic acid injections such as Juvederm®. The purpose of the injection is to correct the appearance of the chin by giving it more volume. For some people, it is simply to fill the middle of the chin and give it an oval shape.
Injections should be made with caution as the product must be well placed to properly project the chin in the right direction. The angle of the chin with the lower lip must be preserved. The oval aspect of the chin must respect the shape of the face to give a natural projection.
Chin Injection Treatments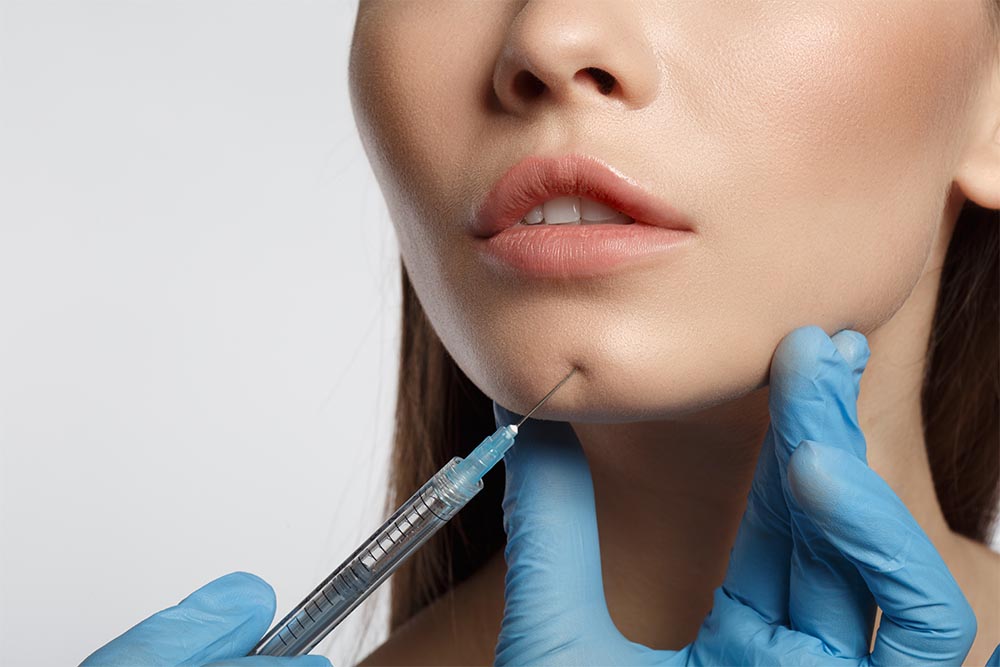 Our Approach
Achieving the right amount of chin volume isn't simply about injecting a product into the chin. It is necessary to use the proper technique to determine the proportions of the chin that will best correct the projection of the face naturally. A pretty chin should be well aligned with the mouth and the projection of the nose. Our expert injector staff have the eye, technique and experience to help you reach your desired look. We apply a topical anesthetic and all of our syringes contain lidocaine so that the injections and your experience is more comfortable.
Examples of treatments to help redefine your chin