Milia
Do you have little white or yellow bumps? It may be a milium cyst. We specialize in the removal of skin lesions.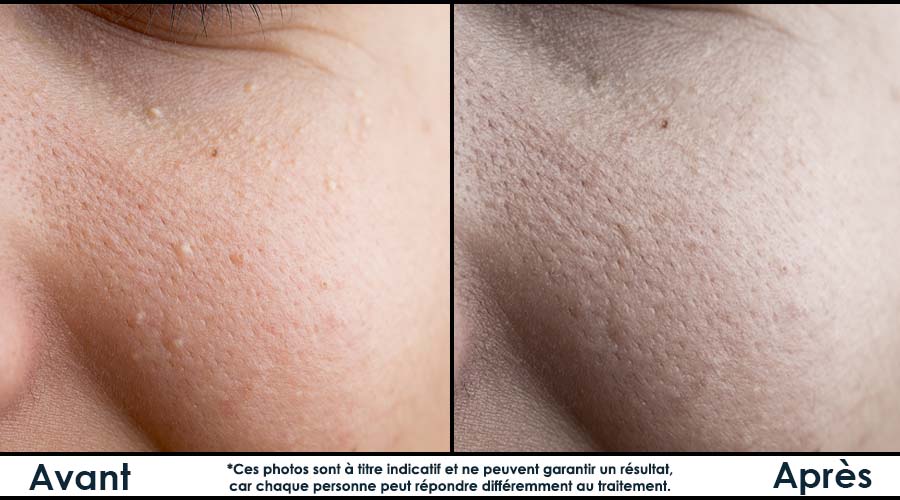 Our Approach to Removing a Milia Cyst
Consultation and analysis of the origin of the milium cyst.
Determine the best technique for removing the milium cyst.
Milia is a heap of keratin trapped under the surface of the skin in the form of a micro-cyst. We recognize it by its appearance, that of a small white or yellow dot. Located mainly around the eyes, these small pockets of sebum cannot be pierced and emptied, unlike acne.
When milia are visible on the surface of the skin, it is a sign that the latter does not exfoliate. In other words, it means that the skin is not getting rid of its dead cells properly. Even if they usually disappear without any intervention, it can take a long time, even months. Milia are completely harmless to one's health, but their unsightly appearance causes some people to get rid of them as quickly as possible.
A grain of milium looks like a small white or yellow button.
Our Approach
Clinical exam
Removal of milium cyst
Preventive creams to use at home
Examples of solutions offered to treat milia