Chemical Peeling
Improve the appearance of your skin— brown spots, enlarged pores, acne, texture, complexion and more.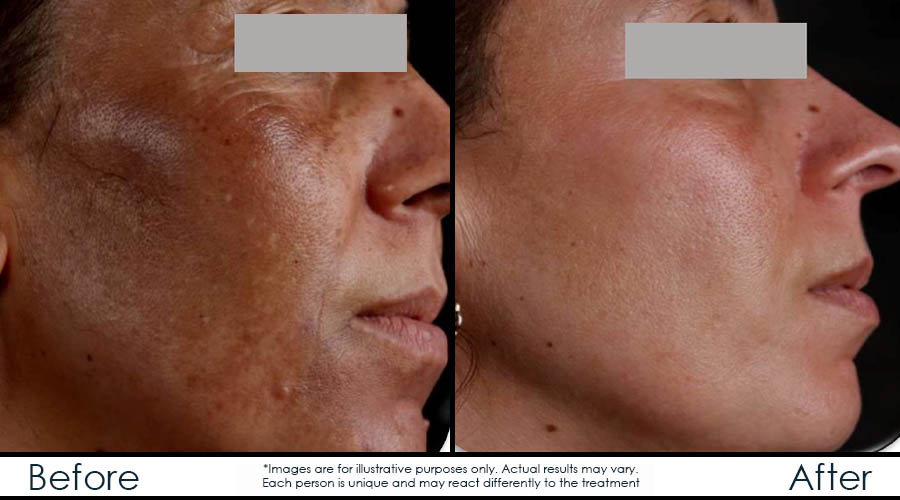 Chemical Peeling
Chemical Peels can improve your skin's appearance
Helps treat sun damage and aging
Effective for all skin types
Ideal for skin problems such as acne, brown spots and rosacea
What Is a Chemical Peel?
Chemical peels have existed since the age of antiquity, more precisely in Egypt. It is used to peel the skin by removing the dead layers on the surface to make room for new healthier layers.
What is skin peeling? The surface of our body is indeed made up of dead cells; this allows it to better protect us against the external environment. For this reason, it is possible to eliminate the old cells which give a dull, uneven and even spotted complexion. Imagine the skin in the following way, the skin surface is divided into 3 layers: old cornflakes on the surface, then there are raisins and fresh grapes in-depth.
The peelings remove the old cornflakes to allow the grape veal to come to the surface which creates radiance on the face. There are penetration peels on the surface, medium peels and deep peels. On the surface, they will be used to correct skin irregularities. In-depth peels helps to renew collagen, with a higher recovery period, because it penetrates the deep levels of the skin.
In Canada, some laws govern the maximum levels that can be used so that they are ideal for treating the appearance of the surface of the skin. As for wrinkles, very dilated pores, sagging skin and scars, we must turn to other treatments much more effective than chemical peels.

Chemical Peels - Treatable Areas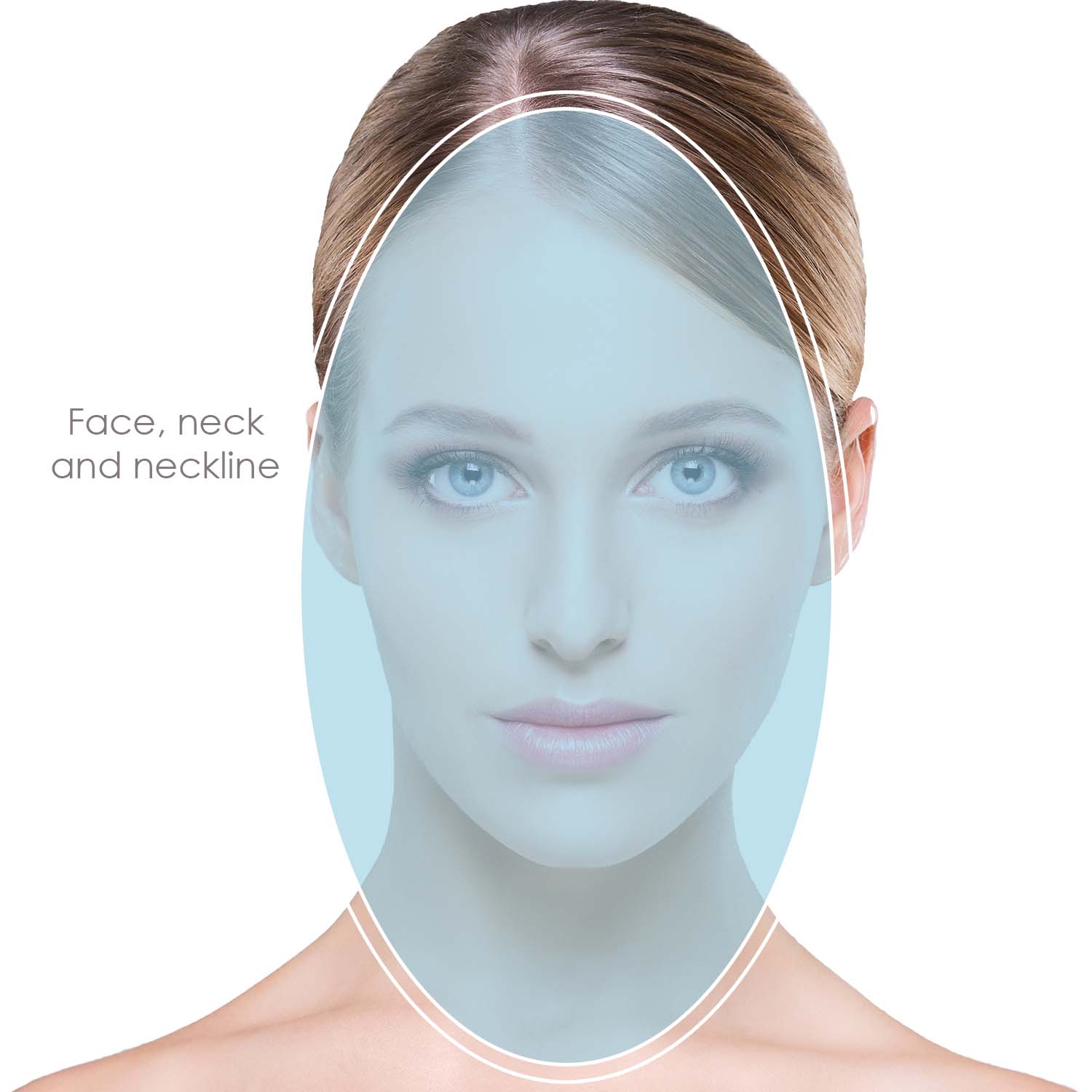 Types of Chemical Peels and Their Different Uses
The peel is mainly used on the face, neck and collar area. What makes a peel aesthetic or medical grade is the depth of penetration into the skin. When it's aesthetic, the peel reaches only the first layer of skin that is the epidermis. In the case of deeper peels, it reaches the surface of the dermis. Here are some examples of the usefulness of the chemical peel:
• Decreases fine lines and wrinkles
• Reduces dilated pores
• Helps to create more collagen and elastin
• Helps tighten and firm the skin
• Reduces (and in some cases eliminate) hyperpigmentation or melasma
• Reduces acne
• Improves acne scars
Chemical Peel Session Details
Personalized Evaluation
At Infinium, we take the time to get to know you. Each person is unique and deserves a personalized assessment. Everyone has different expectations and needs so it is essential we advise you on the best possible treatment and cost estimate.
Taking of Photographs
It is important to take pictures before and after your treatment. Taking pictures allows us to correctly visualize the areas to be treated. In addition, it is the most effective way for you to see the evolution of your results. At Infinium, your satisfaction is our priority. We also offer 3D imaging.
The Treatment
Skin Cleansing
Application of the chemical peel in one or more layers
Penetration time
Neutralization if needed
Application of anti-inflammatory cream, moisturizer and sunscreen
After Your Chemical Peel
Your skin may turn red, brown or bleached in certain areas which is a normal reaction after receiving a chemical peel. The effects will be greater with the use of Jessner and TCA because they are of medical-grade meaning they will penetrate much deeper than glycolic or salicylic acid. You may also feel a warm sensation on your face and feel that the skin is dry. It will be necessary to wait 24 hours before being able to wash the face.
The Day After Your Chemical Peel
The next day, you can wash your face with the products provided by the clinic. The skin will be dry and you will need to apply moisturizing creams and sunscreen for 5 to 7 days following treatment.
Day 2
The skin will begin to stretch and you will begin to feel that the skin wants to start peeling. Under no circumstances should you scrape or remove the skin, this could cause lesions that may leave scars.
Day 3 to 5
The skin will begin to peel, for some people who have very resistant skin, the exfoliation may be minimal with glycolic and salicylic acids. You will need to continue to apply the moisturizer until the skin is fully healed. Afterwards, it will be important to use sunscreen daily. You can start using your usual products again later.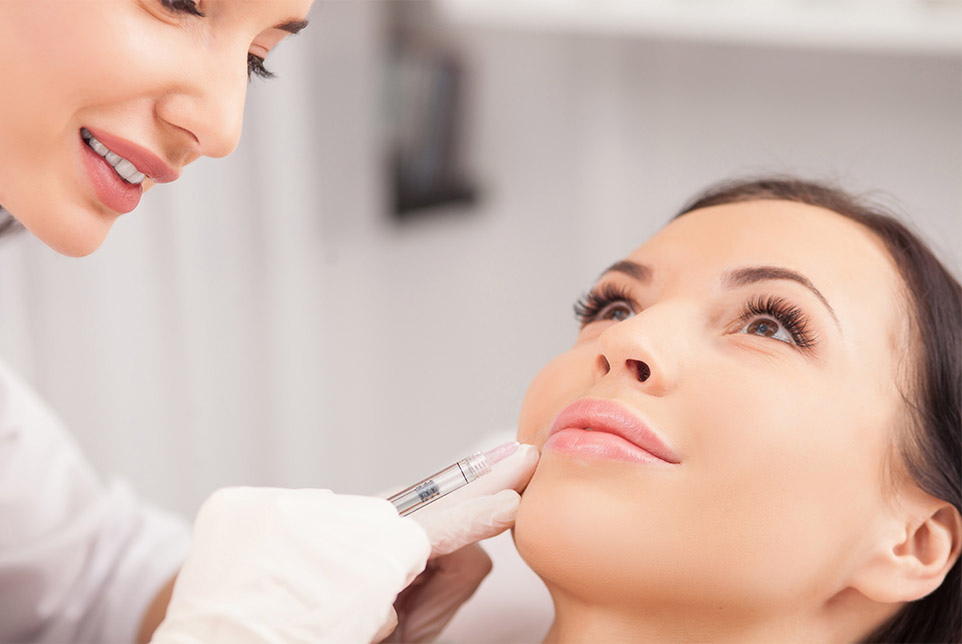 Why Choose our Skin Clinic Infinium?
Our Consultation
Here at infinium, every consultation is done with a complete skin analysis and in-depth detail. With the help of a 3 step program, we will create a unique treatment plan for you. We are proud to offer you the best technologies and treatments available in today's market.
To provide you with the best treatment options that respect your budget. We promise to offer you the absolute best options for you.
Our Technologies
Our team of professionals are aware that it is impossible to treat all skin conditions with just one technology. This is why we have acquired over 40 technologies, to make sure you experience better services and results.
Safety
All of our machines are safe, approved and regulated by Health Canada and supported by studies. Our team uses the safest techniques during the injections of neuromodulators and fillers.
Our Modern Clinic
In the beauty industry, the best results depend on the machines that are used and also on the experts. Today, technologies and techniques evolve extremely fast. To improve our services and results, we use the most advanced and modern machines on today's market.
As well as our software system, confidentiality is a top priority of ours to make sure your personal information is kept safe. After every treatment, we are always here to answer your questions, inside and outside office hours.
Our Team of Experts
We believe you deserve to be taken care of. You will be greeted and treated exclusively by our professional team of doctors and nurses that are specialized in medical aesthetics.
Our Therapeutic Protocols
Here at infinium, we believe that getting good results shouldn't depend on just on treatment. Depending on the problems identified during your facial analysis, we will offer you a combination of multiple treatments. It is possible to combine technologies with injections, pharmaceutical skin care and oral medication. All while aiming for the best results possible.
Our Services
We at infinium are proud to offer you the experience of a lifetime. Guaranteed with the best services in the region.
Your Satisfaction
Here at infinium, your satisfaction is our top priority. We ensure you that we will take our time to listen to your questions and follow up with you, every step of the way.