Ruby Points
Ruby points are a cluster of tiny capillaries on the surface of the skin. We specialize in the removal of skin lesions.
Ruby Points Removal Results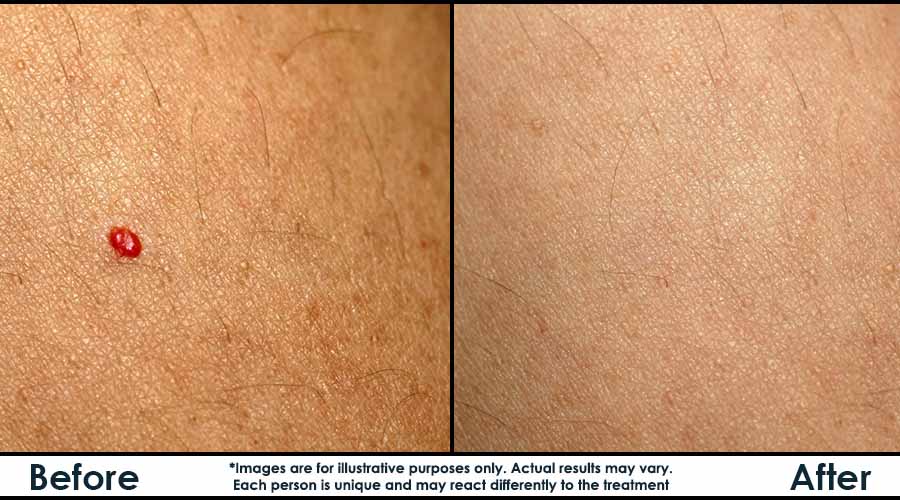 Consultation and analysis of the origin of the ruby points.
Determine the best technique for removing the ruby points.
A ruby dot is a cluster of small blood vessels that are red, bluish or purplish in color. It is the result of capillary dilation that has taken place under the skin at the level of the dermis. Its diameter varies between 2mm and 9mm. It does not bleach when pressed. It is most often found in the trunk or torso, but can also be present in the face, back and limbs.
The risk of developing a ruby point increases with age. Even if it is mild, most people prefer to get rid of it for cosmetic reasons.
Ruby Points Look Like Little Red Dots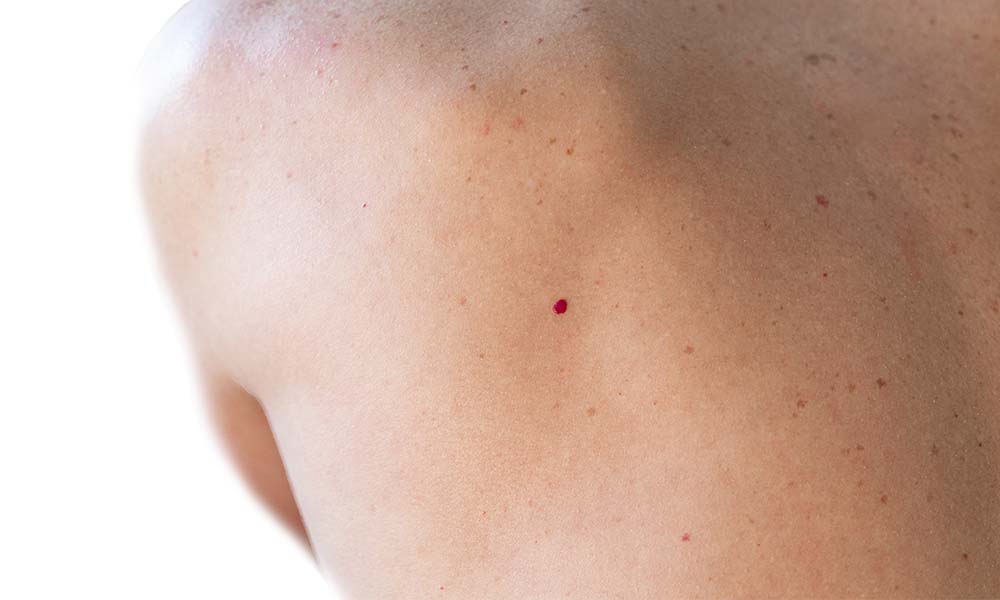 Our Approach
Clinical exam
Choice of technique
Ruby points removal
Examples of solutions offered to treat ruby points