Telangiectasia
Telangiectasia are small dilated blood vessels that occur on the surface of the skin. At Infinium, we specialize in the removal of skin lesions.
Telangiectasia Removal Results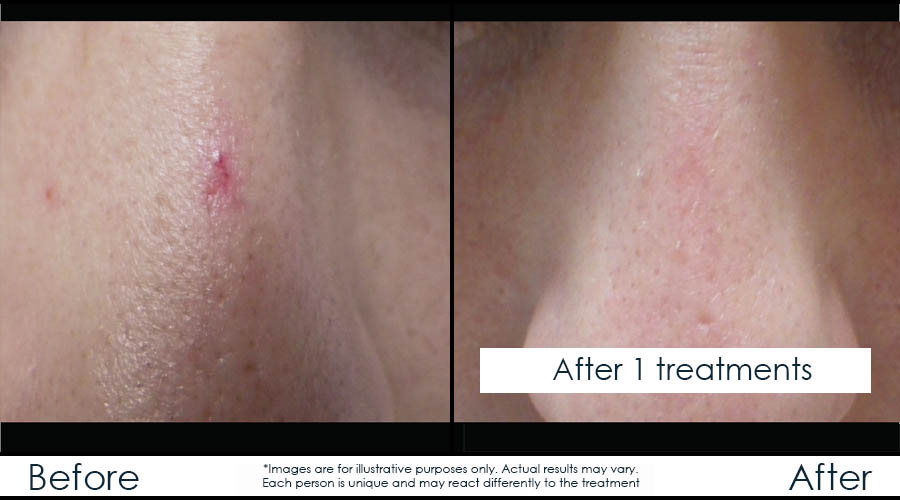 Consultation and analysis of the lesion.
Determine the appropriate treatment plan.
Treatment of telangiectasia. May require a touch-up.
Telangiectasia is a mild skin condition caused by the permanent dilation of a small blood vessel near the surface of the skin. This expansion is often the result of the weakening of the wall at the elastic fibers. Its diameter varies between 0.5mm and 1mm and its length between a few millimeters to a few centimeters. Red, purple or blue in color, it is more commonly found in the nose, cheeks, chin and eyes. Since it is a vascular lesion, it whitens momentarily when pressure is applied to it with the fingertip.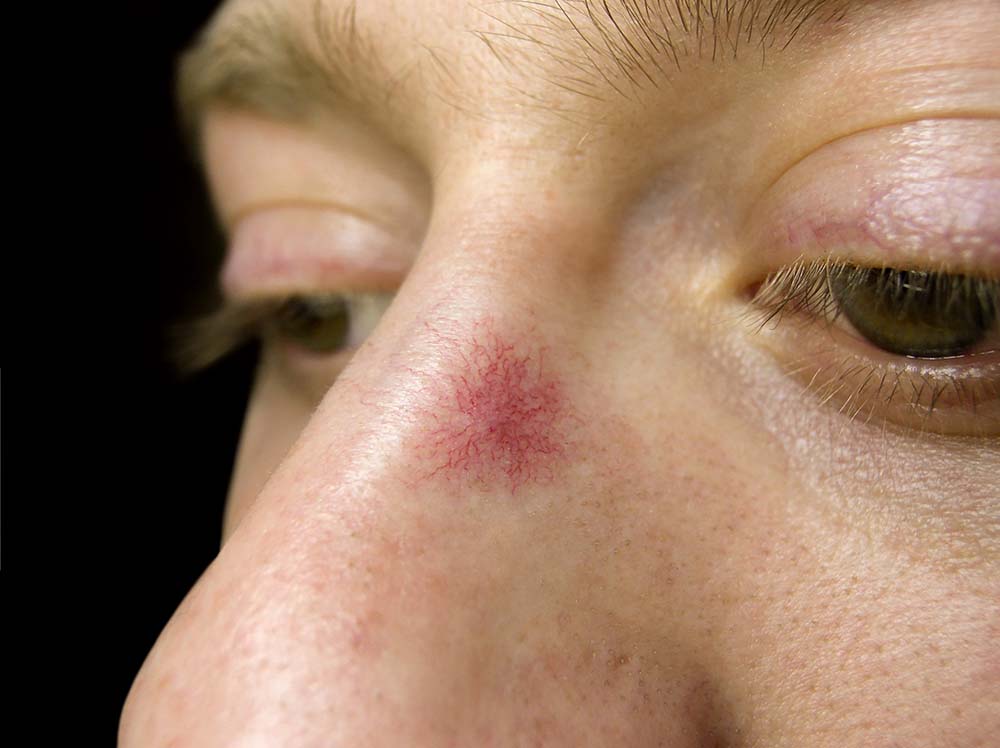 Our Approach
Clinical exam
Diagnosis
Treatment of telangiectasia
Examples of solutions offered to treat telangiectasia